Re-imaging a community icon
Last winter, Building Bridges came to Fjord and asked for help in developing a new brand position and identity for their program that embodies their mission and encourage new revenue so they can continue supporting the families and individuals in the 7th and 8th ward of DC.
The Problem: Building Bridges Across the River's brand was outdated and didn't reflect both the quality of its programs and the culture of its community.
The Opportunity: The 7th and 8th ward of Washington is one of a kind in their people, their history, and their ability to endure growing gentrification.
The Solution: To create a brand message built and logo inspired from the most powerful quality of Anacostia; the strength of its community.
My Role

Brand Audit + Research
Brand Strategy + Positioning
Visual Brand Identity

Learning from the community
Over six months, our team held workshops, interviewed staff and volunteers, and visited the 7th and 8th ward to gain a complete understanding of the neighborhoods of Anacostia. Though our research we started to appreciate the resilience, culture, and close-knit community of Anacostia—it really is a town within a city.

Focusing on the strength of the community
From our research, we discovered that the true strength of Building Bridges doesn't come from its employees, its state-of-the-art building, or its partners, but from the resilience of the surrounding community. From that insight, we create a unique brand position that reflected what Building Bridges truly believes—tthat change is fueled by the strength of community.
Building Bridges is an umbrella brand; they have five individual organizations that are part of their program.
Working with our client, we created a brand message that both stood out from their individual programs but paid homage to their individual purposes.

A new, community-centered brand identity
Similar to the brand positioning, we wanted to create a identity for the Building Bridges organization that was visual powerful but, when featured next to their child organizations, didn't steal their thunder.
We decided to focus on a text heavy logo supported with a simple icon of a bridge being built. We tied it all together by bringing in the primary colors of their child organizations.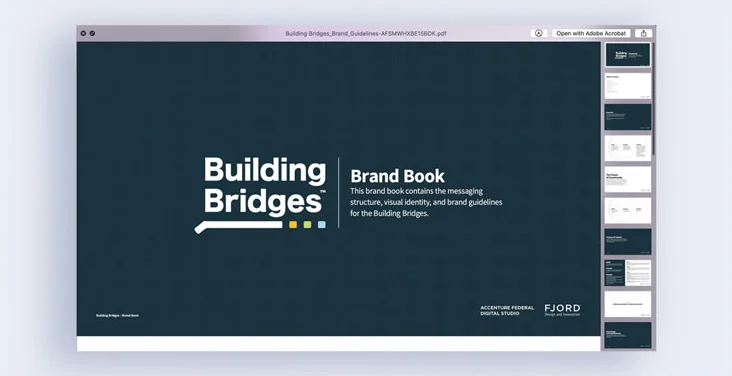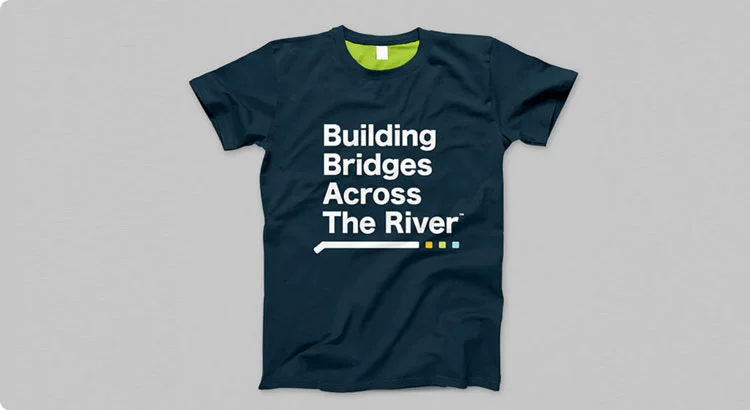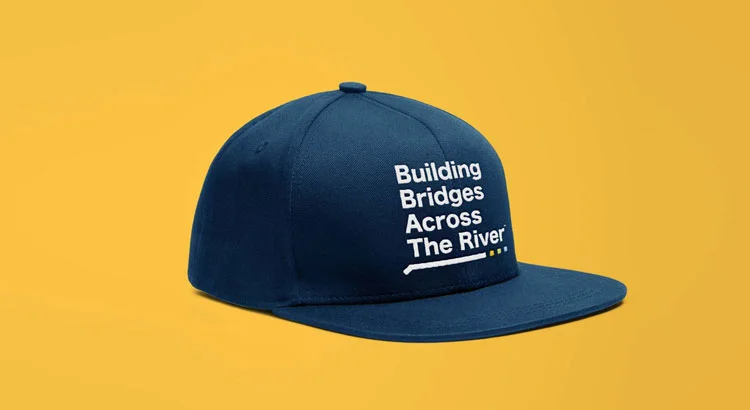 A home base for all their organization
The Building Bridges campus acts as the main hub for all its individual programs—a behavior we wanted to translate into their digital presence.
We designed their site as the central source of information for all their programs. They can post updates and news about the Building Bridges organization as well as feature program specific articles and updates.
The site will also features a digital calendar that will act as an event bulletin board for all of the Building Bridges' programs.
These updates will make the Building Bridges site a valuable tool for anyone who want's to know what is happening in the Anacostia community.